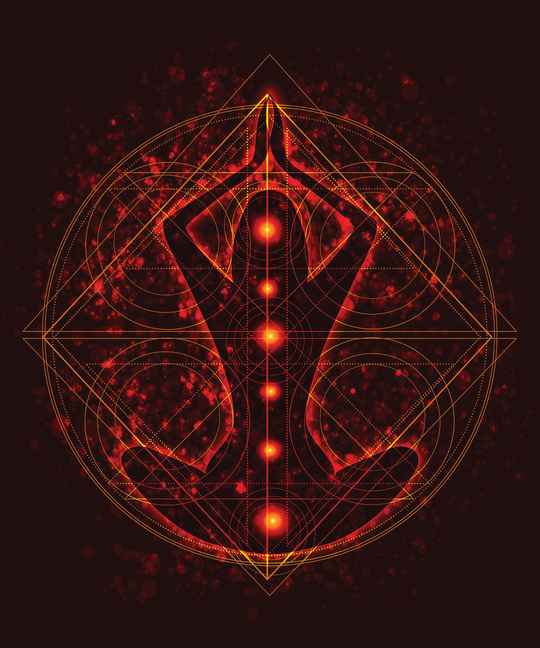 My Kundalini Rising…
During the evening of the previous Full Moon, I received a potent gift from my physical body: a spontaneous Kundalini healing. I'm sharing this experience because I have been professionally working with Kundalini Energy for over 10 years and experience the benefits possible when you learn how to run this healing energy within the closed circuit of the physical body for cellular healing.
There's a lot of mystery about Kundalini and the power behind it. It heals trauma in the physical body, sparks creativity and is soothing to the entire endocrine system. Our bodies can benefit from daily doses of Kundalini Energy.
What is Kundalini Energy?
According to Francesca Mc Cartney in her book Intuition Medicine™ The Science of Energy, "Kundalini Energy has been recognized and used throughout human history for healing, creative expression, and spiritual seeking. The word Kundalini is Sanskrit for the "the coiled" and the "fire." It is associated with a sleeping serpent and flame symbols. In Hindu spiritual practices, Kundalini is used to clear blocks and dispel denial in the quest for enlightenment. The energy may be activated through a personal meditation practice or through the grace of spiritual guidance. Kundalini Energy is known by different names in other practices. Many martial arts refer to it as "qi' or "chi." Tibetan Buddhists call it "toumo" fire. Wilhelm Reich called it "orgone energy" and Christianity refers to it as the fire of the Holy Spirit. Modern Russian researchers call it "bio-energy." Despite it's various names, the experience of Kundalini is the same. It is the energy of change and growth. It brings healing to the physical, emotional, and spiritual body. It opens one up to his or her creative potential."
Science has shown us that there are energetic roots in physical illnesses. Intuition Medicine™ is the foundation of my work and the effectiveness of energy medicine in healing and curing physical diseases is well documented. I also believe that pain may have a karmic element associated with it. Sometimes, pain sends messages up your spine that you have been resisting; obscure pathways of information that you have been hiding from yourself. Since resistance and avoidance can be lodged in your spine without your awareness, certain treatments and modalities either do not work or only work for a short period of time until those underlying issues are addressed.
My wish for this blog is to offer hope to others who have been in pain and have tried many ways to stop it, to no avail. You have my compassion because when there is pain in the body it can feel like a constant 911 emergency call that is not being answered. Kundalini might just be the answer if activated and used properly.
The mystics and artists have known about Kundalini Energy for eons. I suspect that some of the major artists of the world like Da Vinci and Michelangelo were no doubt running a high amount of Kundalini in order to create their powerful works of art in a relatively short amount of time.
The good news is that every human being has Kundalini Energy within them. However, it is very common for people to have a lot of dormant, untapped Kundalini Energy. For me, Kundalini Energy has always been somewhat easy to activate but it has been an act of refinement over the years. This means I have become more skilled at navigating Kundalini's power. I have learned how to modulate it by increasing or decreasing it without becoming fried or overwhelmed by its power. Similar to an electrical power outage, if it is not properly managed, Kundalini can blow circuits. For this reason, to an untrained eye, it can look like hysteria or psychosis. I cannot emphasize enough the importance of proper grounding of your physical body when it comes to using Kundalini Energy.
In my early years, I would simply go into a backbend in Yoga and its power would overtake my body. I learned to experiment with Kundalini Energy in privacy vs. a public exercise class as to not bring too much attention to myself so I could reap the full benefits that Kundalini Energy has to offer without interruption. The full fledge ZING of Kundalini can blast through a lot of pain in the body but it does take courage and a willingness to go there. I have seen the bliss and complete melt downs at retreats where Kundalini cleared the rage of abuse stored in the body. In my world of somatics, anything that can clear that much physical and emotional pain is well worth paying attention to, studying and embodying.
Jivamukti, Liberation While Living!
There is another Sanskrit term called- Jivamukti. It means liberation while living. To me, this is exactly what Kundalini Energy does. It liberates us from our suffering and sets us free! It is a visceral sensation of freedom in the body.
My Unexpected Kundalini Rising Started as a Slow, Rhythmic Pulse…
I was not in meditation nor was I practicing yoga when I felt a Kundalini-like sensation start to arise. My attention went to my pelvis. I thought to myself, "No big deal, I'm due to be getting my period." However, the throb of energy/sensation was quite different. It had a pain yet pleasure element to it and erotic undertones of orgasm expanding quickly into something vast. I felt expanded, I felt free. Part of me just wanted to lie in bed and relish in the waves of dropping deeper within myself but I opted to get on the floor and move my hips to see where I could take this window of opportunity. A buzzing sensation began to fill my ears and it felt as if my brain was flipping the switch to another channel; a channel of space and freedom, and possibilities for my body to be free of everything that was hindering me. It was a succinct separation of everything that was not part of my core, original essence. It is very important when Kundalini starts to activate that you don't shut it down, or you miss the message and the healing. Similar to labor in birth, there is no way out, just through. Bottom line, pelvises are meant to pulse. It is through that contraction and pulsing that we all enter this world. As the heat moved from my pelvis up to my sacrum, I then broke out in full sweat and started to feel a vacuuming sensation around my lower spine. I became aware of this one persistent pain spot on the left side of my lumbar spine/lower back that had been speaking to me for quite sometime.
Then the visions came in a torrential downpour. I was shown a series of disempowering experiences from my younger years that had leaked its residual energy into my spine.
I then had a vivid memory of the time my grandmother got angry at me and drove me to the front of the orphanage in Philadelphia and told me that I better shape up or that is where I would be living. I was 7 years old. In her defense, she was probably in overwhelm about the responsibility of taking care of 2 young children at her age and had hit her limit. Tough love does work sometimes because I did shape up and luckily I did not grow up in an orphanage. However, the visual of the orphanage scene did leave an energy cyst of that experience in my 1st chakra, at the base of my spine. I was shown other images of ancestral trauma that were just waiting there, hanging out in my spine for this perfect Full Moon moment to release it.
Practitioners kept telling me it was structural and although that made sense to me due to postural habits, specific muscle tightness and weakness, I knew better. I knew there was an energetic component at the root of it that surfaced to be examined. The body is like that. It sheds in layers. We have body clock memories that tie into certain times of the year. Certain dynamics will be in place that will either heal or re-enact a situation, memory, or trauma. Sometimes the time is ripe, to let IT all go and relax and be free.
It felt so incredible to feel Kundalini Energy clearing the blocked energy in my body. I had forgotten so many of those memories but my body had not. The body is so intelligent. As I felt these past experiences being suctioned out of my spine, I truly felt a 100 pounds lighter! My body softened, my spine was fluid again. I got up off the floor and I danced in joy for this precious gift. The feelings of freedom in the body are exquisite. It feels like you are walking on air! The next day, I bought some gardenias (my grandmother's favorite flower) in her memory.
I often recommend floor work to many clients because so much discomfort can unlock on the floor. Synchronizing movement with breath is simple yet profound. It is a portal that will take you inside if you are willing to say YES to the journey. Your body has been there since day one so everything is etched in the cells. When we move and breathe, we can get out of our analytical minds and begin to explore the inner landscape or soul.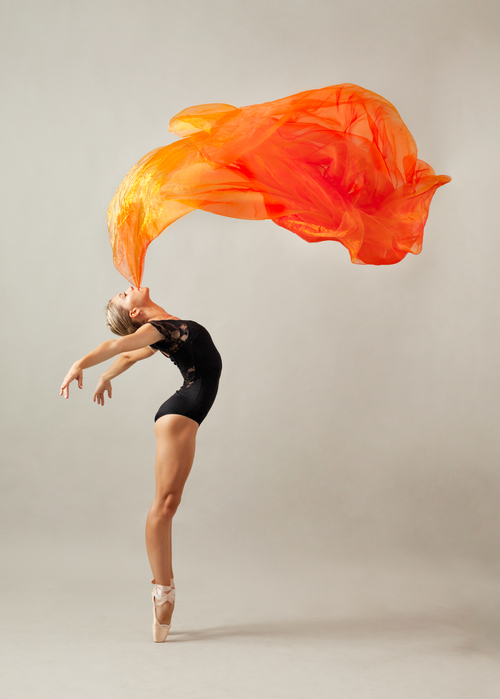 In conclusion, Kundalini Energy has the power to heal many things in the body. I share this personal story with you as a message of patience that the pieces of your life will resolve at the perfect time.
Kundalini Energy can be fast and furious but it can also be used in gentle ways. I leave you with this quote to be gentle with yourself.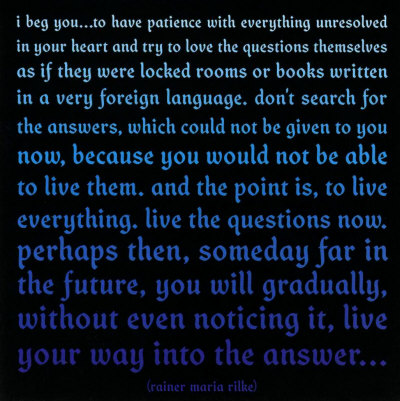 Happy Summer,
Amanda
{ 0 comments }