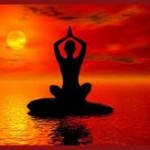 A Very Special Massage to Get Ready for the Holidays!
Enjoy a Full Spectrum Healing Massage to Boost & Prepare You for the Holiday Season.
Indulge yourself in the ultimate healing with luxurious pampering.
This two-hour session will upgrade your physical, emotional, and spiritual constitution so that you are ready for demands of the holiday season.
Exquisite Red Flower Aromatherapy to awaken your senses, and prepare your body and mind for the journey. Scented hot towel compresses and floral misters are used throughoutthe session making it a full-sensory experience.
Head to Toe Massage with Acutonics Tuning Forks. This session is based on Traditional Chinese Medicine and focuses on boosting your life force while relaxing you with a combination of various massage styles to suit your taste & needs.
Cranio-Sacral Therapy is added to this delightful package to address an over-stimulated mind, reduce analytical thoughts and balance your nervous system.
Reflexology is given on your feet to reground you and complete this journey.
Special 2 hours $175.00 
Contact Amanda @ 415-516-0965